Drew Brees Swings Both Ways ... Really Well
Drew Brees
Swings Both Ways ...
Really Well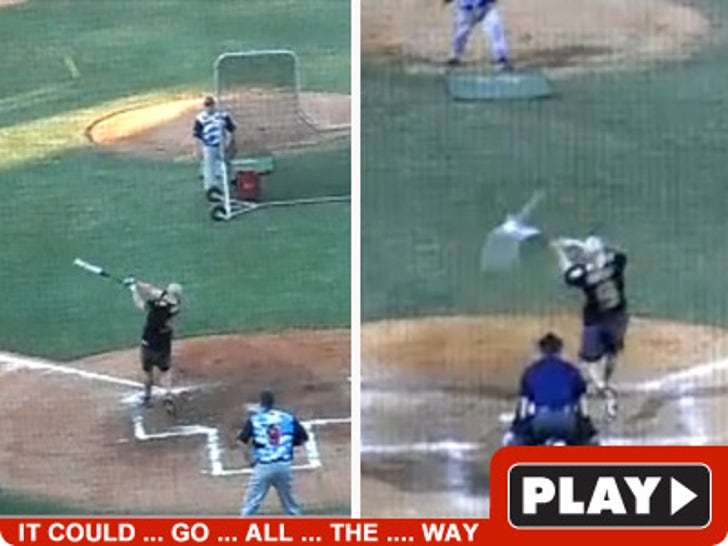 New Orleans Saints quarterback Drew Brees is known for throwing the long ball -- but he can also hit 'em deep ... from both sides of the plate.
It all went down during a charity event in Louisiana called the "NFL vs. SWAT Softball Showdown" -- which Brees and his fellow Saints barely lost by a score of 18-17 ... despite the Super Bowl MVP smashing 3 homers during the game.
Brees dominated the home run derby though -- hitting 'em as a righty and a lefty ... and busting out an awesome moonwalk during his homer trot.