'Seinfeld' Star -- Let's Talk About My Crash ...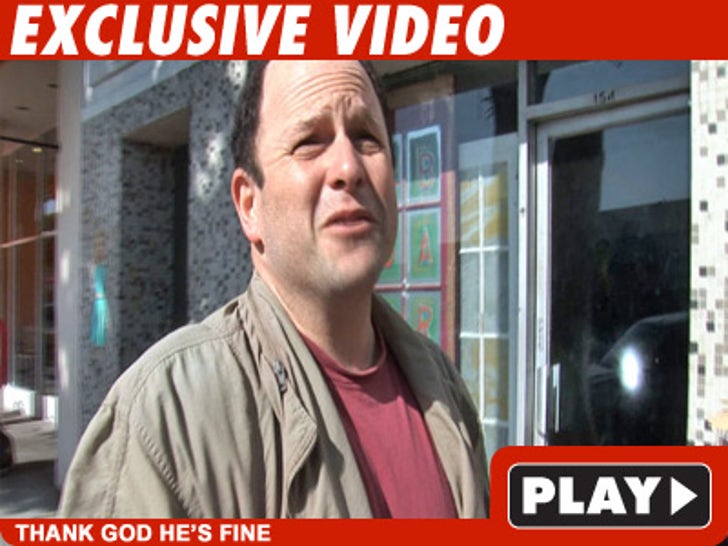 Jason Alexander might be the best celebrity to get into a car accident with -- because the "Seinfeld" star tells us he's kept in touch with the 14-year-old bike rider who crashed into him last month.
As TMZ first reported, Alexander was involved in a car vs. bike collision in L.A. back in April -- cops quickly determined that Jason was not at fault.
As for the kid's condition, the kid suffered minor lacerations -- but Alexander tells us the boy is now doing "absolutely fine."