UFC Boss: I'm Cool with Tito Ortiz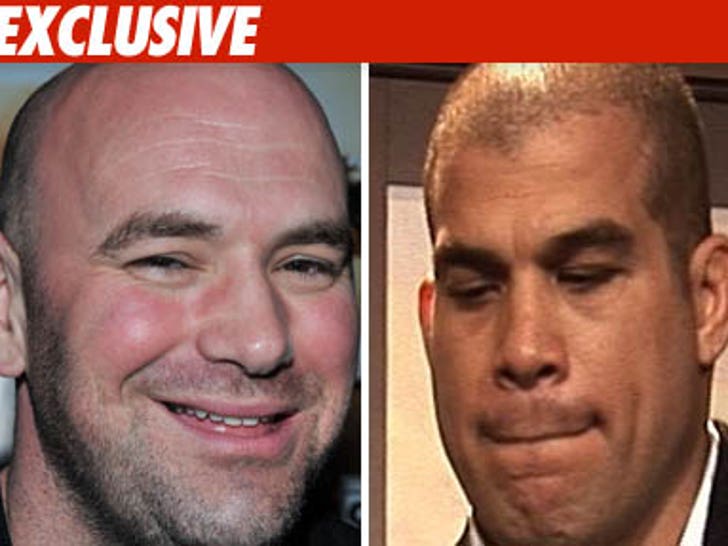 Tito Ortiz is officially out of the doghouse with the man who signs his checks -- UFC honcho Dana White -- now that the D.A. has rejected possible criminal charges in that whole domestic violence arrest.


White -- who had threatened to kick Tito's ass to the curb if Jenna Jameson's accusations against the fighter turned out to be legit -- tells TMZ that Ortiz will not face any punishment from the organization.
White added, "I'm coolwith Tito ... he's still on our roster now … we'll be looking to get him in the ringin October or November."