Lisa Marie -- Thanks for the MJ Flower Shower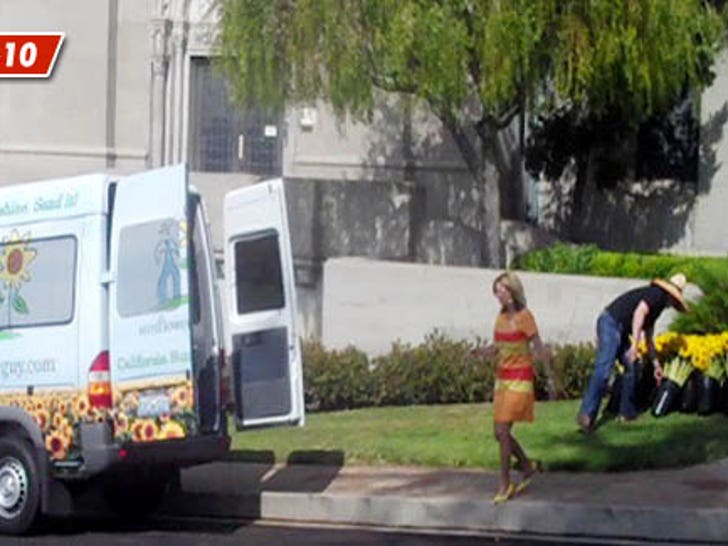 Lisa Marie Presley just sent a "thank you" bouquet to the florist that decorated Michael Jackson's tomb with sunflowers -- because if there's one thing a florist needs, it's more flowers.
TMZ has learned Presley sent the flowers to sunflowerguy.com -- along with a personalized card that said, "Thank you so much for donating the beautiful flowers."
As we previously reported, the florist sent more than 1,500 sunflowers to Forest Lawn Cemetery on Friday (pictured below), after Lisa Marie begged MJ's fans to do a better job of decorating Michael's tomb.