Lindsay's Lawyer -- The Judge Is TMZ Free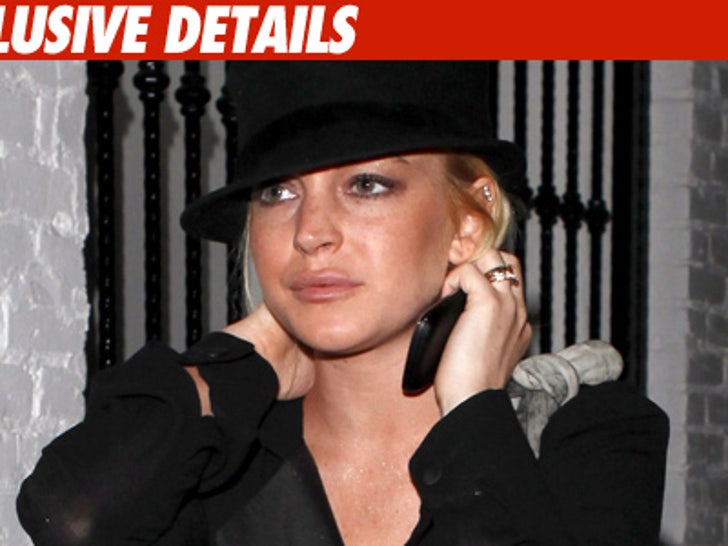 Lindsay Lohan's lawyer told TMZ not to flatter itself by thinking Judge Marsha Revel would consider the now-famous photo we posted of Lindsay partying in France.
Lindsay's lawyer, Shawn Chapman Holley tells TMZ, "I do not believe that Judge Revel reads TMZ or any other 'celebrity' news and she would never be influenced by something which is NOT evidence in the case."
As we first reported, the D.A.'s office will not address the photo in open court because it's pure speculation that the substance on the table may or may not be cocaine.
But Holley wasn't done. She added, "It is difficult for Lindsay to get a fair shake because her every move is chronicled by TMZ and others. This creates an unavoidable frenzy around her case and subjects her to a level of scrutiny which non-celebrities do not have to face."
Oh yeah, one more thing -- Holley scoffed at Michael Lohan's lawyer, Lisa Bloom, for "taking credit for Judge Revel's decision" on Thursday. Holley says when the judge read Bloom's letter to her and the prosecutor in chambers on Tuesday, the judge cast it aside -- along with all the other letters from people not associated with the case.
Bloom fired back to TMZ, "Court staff told me the judge opened our letter in the presence of counsel and considered it." Bloom added, "No one asked for stricter controls on Lindsay besides us. The judge ordered stricter controls, including drug testing, which we specifically requested."