David Hasselhoff: I Wasn't Hospitalized for Boozing!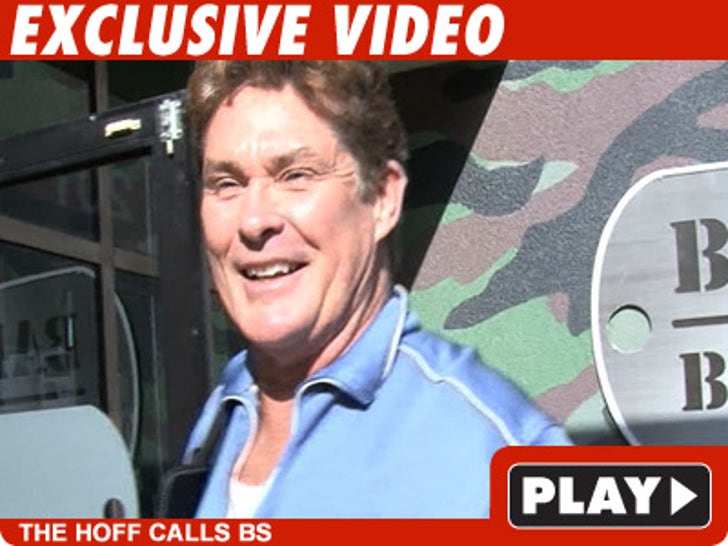 David Hasselhoff is positively certain he wasn't hospitalized for alcohol poisoning this weekend -- and to prove it, dude just entered the most physically grueling workout class in L.A.
Despite reports that his 17-year-old daughter Hayley took Hoff to the hospital on Sunday following a three-day bender, Hoff hit up Barry's Bootcamp this morning with his other daughter -- where the "Baywatch" star told us there's been "no drinking" and he's "looking good, feeling good."
As for the report, Hoff claims he never went to the hospital -- and both he and daughter Taylor say they "have no idea what's going on."
Oh, and trust us -- you can't make it through Barry's Bootcamp if you've been drinking.