Lindsay Lohan Must Check in Nightly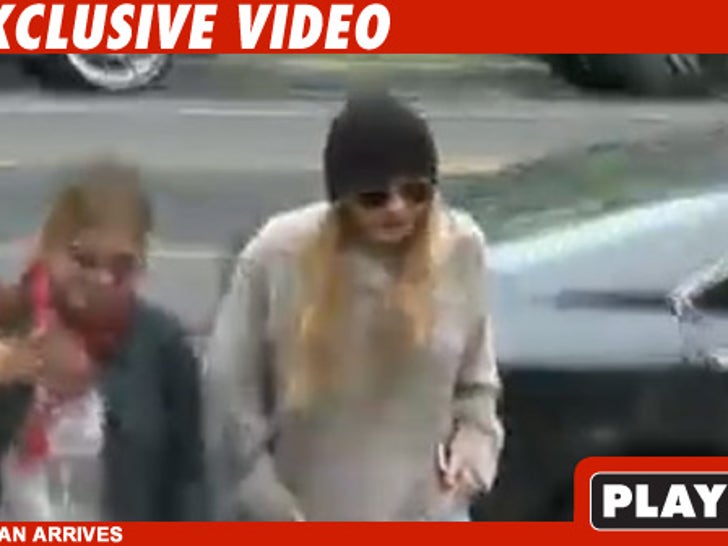 TMZ has learned Lindsay Lohan will be making a nightly call to her probation officer -- to find out whether she'll have to take a drug test the next day.
Lindsay was right on time today for her meeting with a new probation officer, a female. Sources tell TMZ Lindsay and the officer went through the prescription drugs Lindsay can take, without SCRAM repercussions -- which include Adderall and Ambien.
We're told the officer went over protocol with Lindsay -- which requires her to make a nightly phone call to the probation office. During that call, Lindsay will be informed whether she will have to go to the probation office the next day and submit to a drug test.

All in all, we're told the meeting "went well."
After the probation meeting, Lindsay took a trip over to Fred Segal for some retail therapy.