Bret Michaels -- From Deathbed to 'Idol' Judge?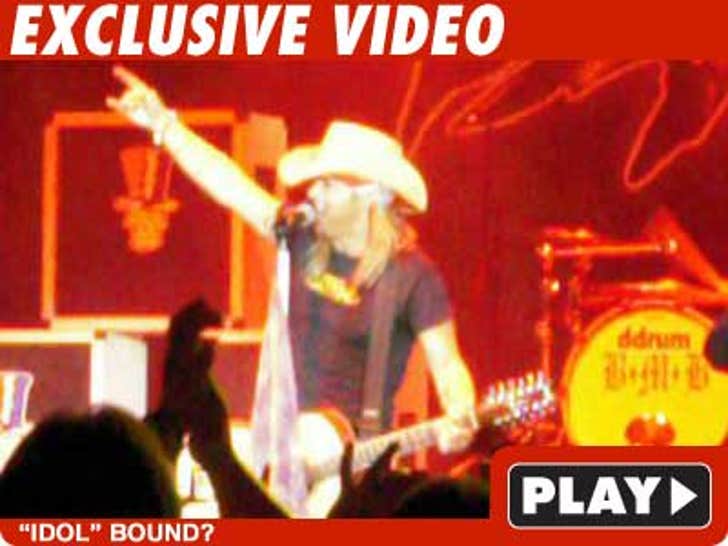 Bret Michaels returned to the stage last night in Biloxi, MS where Bret dropped a huge piece of info on the crowd -- he might be taking Simon Cowell's seat on "American Idol."
Right before Bret played the classic "Every Rose Has Its Thorn," he told the crowd, "I can't say this is true yet, cause I don't know. Next year they asked me to possibly be the judge on 'American Idol.'" Very vague, but still ...
As for the rest of the show, one audience member told us, "I figured he'd be wobbly and sitting on a stool. But he was energetic, running around the stage with his guitar. It was like when I saw Poison years ago. It was a awesome show."
UPDATE: A source close to Bret tells TMZ Bret is "in the running to replace Simon" but that nothing is close to being done yet. A rep for FOX says they are not commenting on any speculation regarding Simon's replacement. Stay tuned ...