Legal Fight Brewing in Jackson House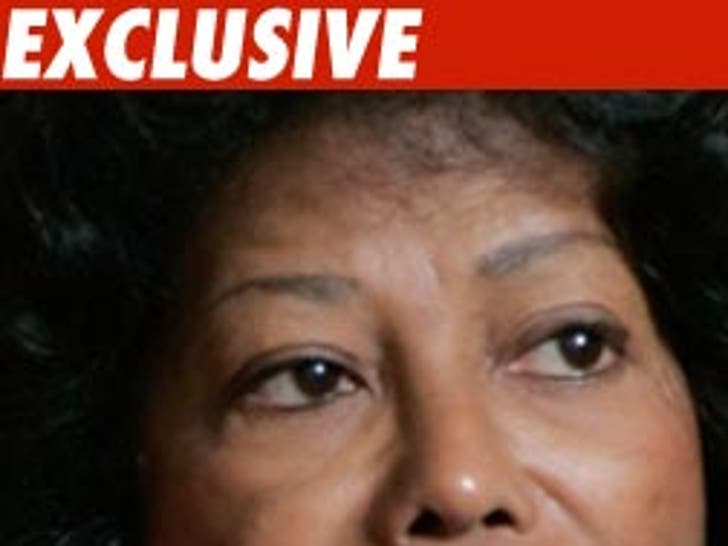 TMZ has learned four of Katherine Jackson's grandchildren will be moving from her house this month, and the mother of the kids has lawyered up for a fight.
TMZ broke the story ... Katherine told Alejandra Jackson -- who had been living at the Jackson family compound in Encino with her kids, Jaafar, Jermajesty, Donte and Randy, Jr. -- that her brood had to move out, because Katherine had her hands full just watching over Michael Jackson's 3 kids.
Katherine is allowing Alejandra and her kids to move into a nearby condo owned by the Jackson family, but Alejandra is pissed. Katherine is in Indiana until June 10. We're told when Katherine comes back, Alejandra has to move.
But it's not going to be that easy. We've learned Alejandra has hired Trope & Trope, a powerful law firm, to negotiate a separation agreement of sorts. We're told Alejandra wants some assurance that her family will be financially protected if she moves. As a result, she may challenge the move or negotiate a separation package -- which would include a place where she and her kids will live (not necessarily the condo) and what financial support she gets.
Alejandra has gone after Jermaine in the past for failing to pay child support -- and now that she's being forced to move, the money battle has been reignited. Jermaine is the father of two of the kids and Randy is the father of the other two children.
Katherine asked Alejandra to move after the stun gun incident. TMZ broke the story that Jaafar ordered a stun gun online and was playing with it at the house -- something that triggered an investigation by the L.A. County Department of Children and Family Services.