Sheriff Won't Budge in Charlie Sheen Plea
Sheriff Won't Budge
in Charlie Sheen Plea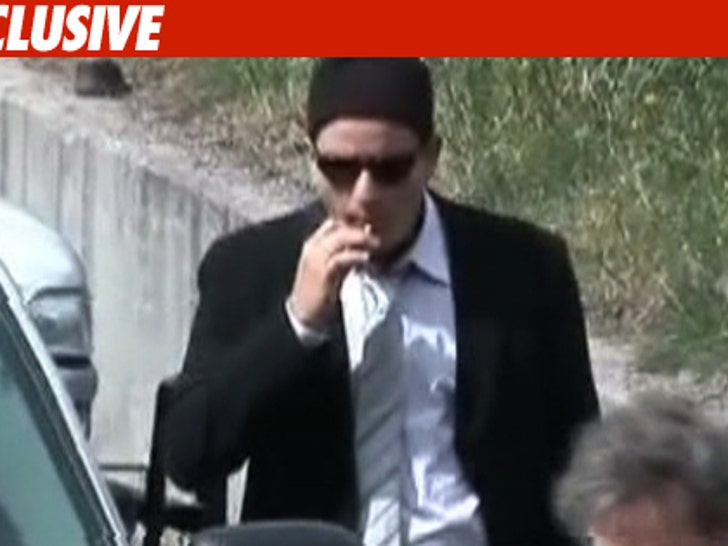 Charlie Sheen is going to have a hard time nabbing the plea deal he thought he was getting, because we've learned the sheriff ain't budging ... and Charlie could end up working at a dump.
Sources at the Pitkin County Sheriff's Department tell TMZ .. Sheriff Bob Braudis still insists he never signed off or gave permission to give Charlie work release. We're told the Sheriff is pissed at a local reporter who wrote that Braudis confirmed that Charlie would be able to smoke during work release. Sheriff Bob says he was misquoted.
The Sheriff, we're told, is letting the Jail Administrative Officer, Beverly Campbell, run the show. Sources say Bev is clear -- Charlie is not eligible for work release.
If he serves time, the only way he can get out during the day is under the Useful Public Service program (UPS). The way that works -- each day Bev gets hundreds of emails from businesses and organizations in town, including the dump, the landfill and the hospital. She decides each day where inmates eligible for UPS will go.
Theatre Aspen is on the list. But good luck with that one.