Katherine Jackson: My Way Or the Highway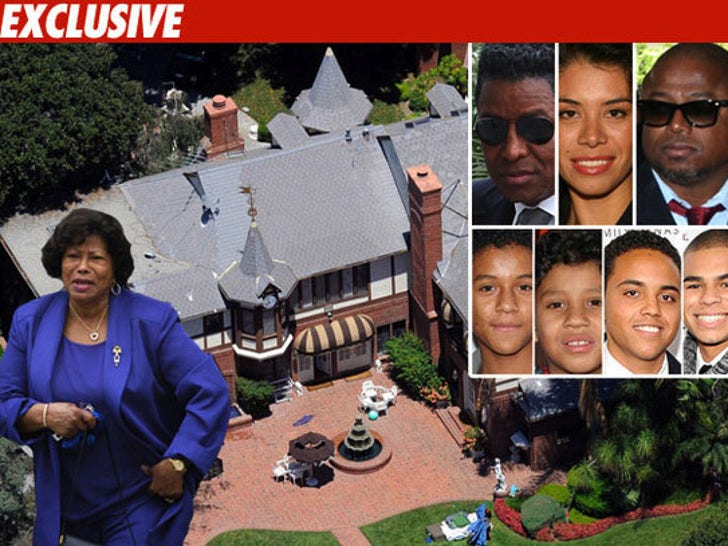 TMZ has learned there's a standoff at the Jackson family homestead between Katherine Jackson and Jackson baby mama Alejandra Jackson -- but the smart money is on Katherine.
TMZ broke the story ... Katherine has asked Alejandra and her four kids -- Jermajesty, Jaafar (both fathered by Jermaine Jackson), as well as Donte and Randy Jr. (both sired by Randy Jackson) to move out, because they're just too much for Katherine to handle.
Although Katherine and the Michael Jackson estate have offered to let Alejandra and her brood move into a nearby condo owned by MJ, Alejandra has lawyered up. We're told Katherine wants Alejandra to sign a confidentiality agreement and Alejandra wants better digs and a fabulous parting gift in the form of money.
Sources tell us Alejandra's lawyer has not made a specific demand, but Katherine realizes she needs Alejandra and her kids to move so she can care for Michael's 3 kids. We're told Katherine is back in town and ready to lay down the law and tell her former daughter-in-law -- it's either the condo or the highway.
Mind you ... Katherine cares deeply for her grandkids but is not going to be held hostage by someone who has no legal claim. True enough, Jermaine owes Alejandra back child support ... but Katherine does not see that as her problem. Plus, Katherine is living on an allowance, can't afford a payoff and we're told the MJ estate will not ante up money for Jermaine and Randy's obligations.