'GMA' Has No Problem with Miley's Gay 'Kiss'
'GMA'
Has No Problem with Miley's Gay 'Kiss'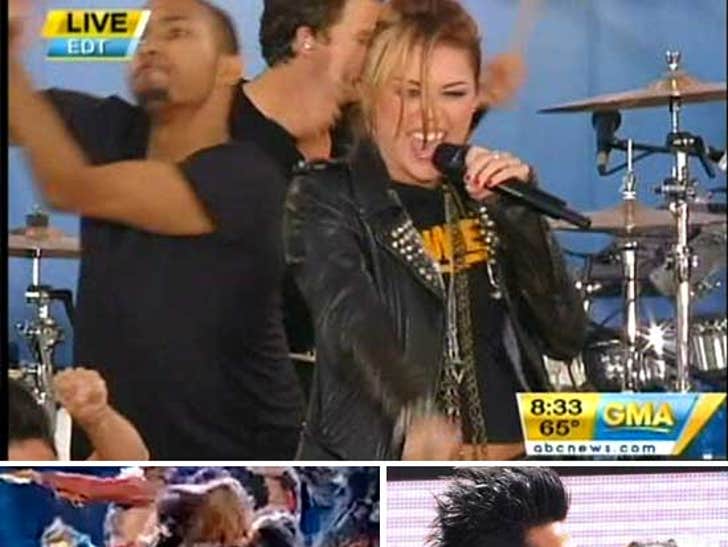 Miley Cyrus is no Adam Lambert ... at least according to "Good Morning America."
After simulating a girl-on-girl kiss while on "Britain's Got Talent" two weeks ago (bottom left), the 17-year-old pop sensation performed on 'GMA' today (top).
Interesting move ... considering they banned Adam Lambert from performing back in November after he kissed a male band member on the American Music Awards (bottom right).
Translation: Heterosexual underage female singer simulating a lesbian kiss = good. Gay male singer actually kissing a man = bad.