Vince Neil's Dirty Laundry -- The Drinkin' Shirt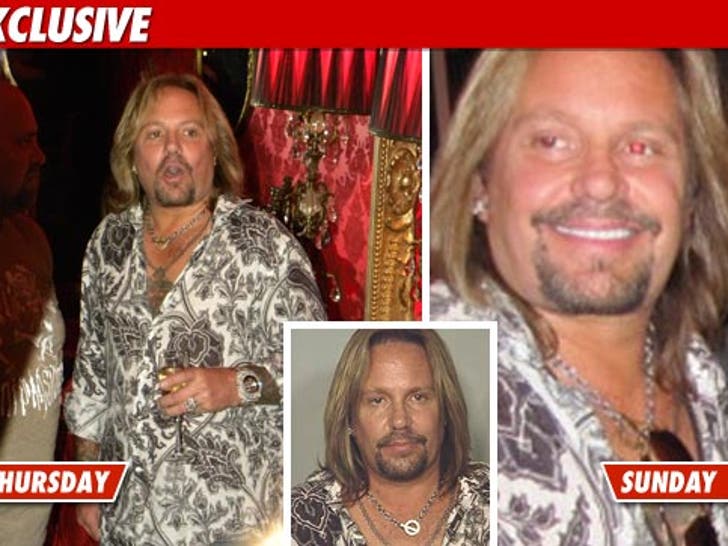 TMZ obtained a photo of Vince hanging out at Cherry Cola's Rock N' Rolla Cabaret and Lounge in Toronto on Thursday night ... where he was seen sipping champagne for roughly an hour ... in that messy, floral button-down shirt.
You'll recognize the shirt from the photo of Vince partying in Vegas late Sunday night ... and from the mug shot he took on Monday morning after he was popped for DUI.
As we first reported, Neil's wife told us the rocker was sober for three years before this latest binge. Vince is currently out on bail.