Beresford-Redman Claims Shrink's a Media Whore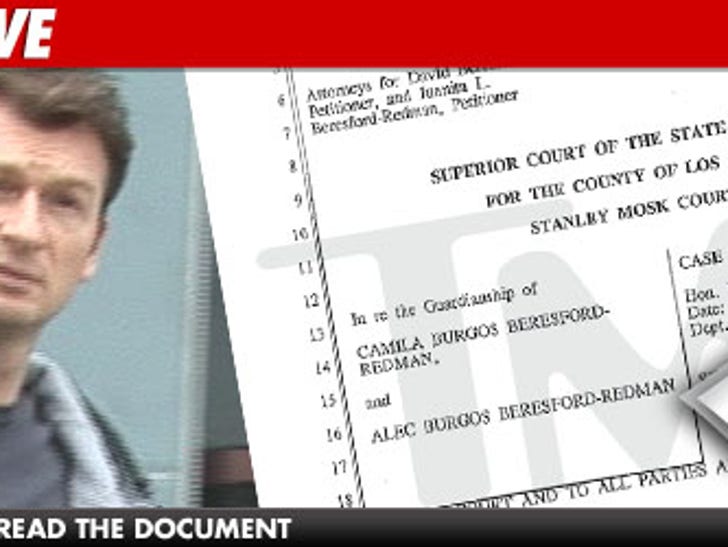 The ugly battle between the families in the Bruce Beresford-Redman case just got uglier -- now BBR is accusing his former sister-in-laws of trying to force his two children to see a shrink who does not shy away from the camera.
BBR, along with his mother and father, filed legal docs -- obtained by TMZ -- in which they object to a bid by his murdered wife's sisters to replace his children's therapist with Dr. Charles Sophy, a prominent Bev Hills children's shrink.
BBR's family cites Sophy's website, which contains "a seven minute media reel with clips from Dr. Sophy's multiple media and television appearances on shows such as Vh1's Celebrity Rehab with Dr. Drew, Vh1's Sober House, The Today Show, Larry King Live, CNN, Fox 11 News, Rachael Ray and Access Hollywood among others."
The docs go on: "Dr. Sophy's website also features a link for 'Celebrity Rehab' where he is shown interviewing a celebrity at the Pasadena Rehab center."
And there's this ... "The actual media reel shows Dr. Sophy commentating on Jon & Kate, the Jackson children, Balloon Boy and Heath Ledger's death."
Bruce's dad, David, says in his declaration, "The fact that Carla and Jeanne [Monica's sisters] would even suggest Dr. Sophy as the children's therapist shows what little regard they have for best interests of the children."
BBR claims the therapist who is currently seeing his children is doing a great job.