Jay-Z & Billionaire -- LeBron Will See You Now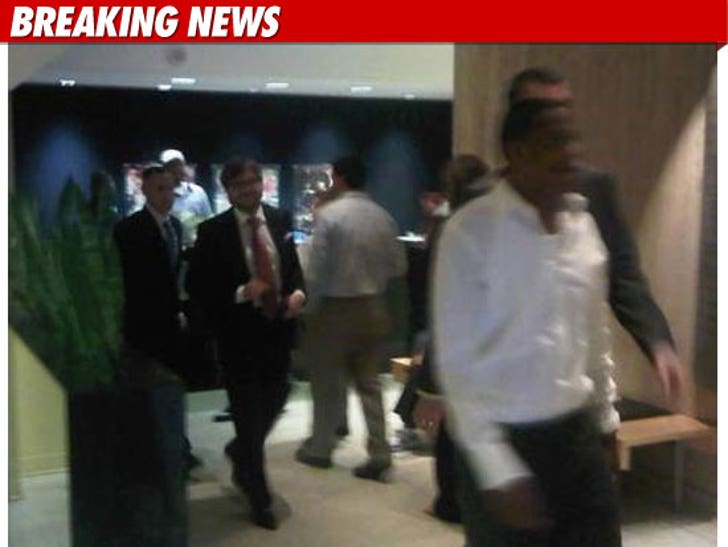 New Jersey Nets owners Jay-Z and Russian billionaire Mikhail Prokhorov were just granted an audience with the king -- LeBron James -- and as you can see by the photo they wasted no time ... buzzing into the meeting.
LeBron is meeting his free agency suitors at the IMG offices in Cleveland today.
So picture this -- LeBron, Jay-Z, and one of the richest freakin' men in the world all at one table. Might be the first time in a long time LeBron is the poorest guy in the room ... for now.