Wade and Bosh -- The Way to a Free Agent's Heart ...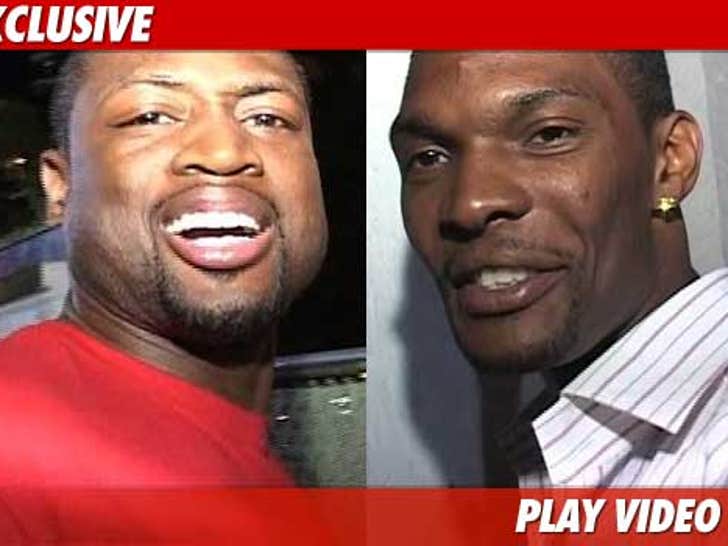 Everyone wants to know where NBA free agents Dwyane Wade and Chris Bosh will sign this offseason -- and while money, ownership, teammates, location and LeBron will all play a factor, don't forget about the secret ingredient ... food.
We caught up with Wade and Bosh outside Table Fifty-Two in Chicago, after the pair met with Bulls management. When we asked Wade which city had the best food between New York, Miami and Chicago -- the three cities Wade is most likely to sign with -- Wade said, "Chicago, hands down!"