Cleveland Pulls LeBron Jerseys from Team Shop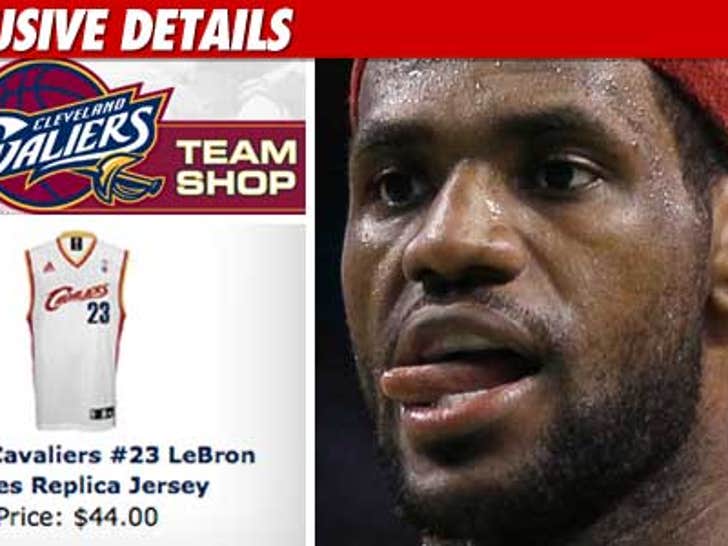 The Cleveland Cavaliers are so pissed off at LeBron James -- that they won't even let their fans buy his old jersey ... and have officially pulled the items from all team stores ... including their online shop.
So what will happen to all the old #23 gear?? Sources inside the Cavaliers organization tell us they'll probably end up at a discount retail store ... "somewhere like T.J.Maxx."