LeBron James -- The Coldest Cut of All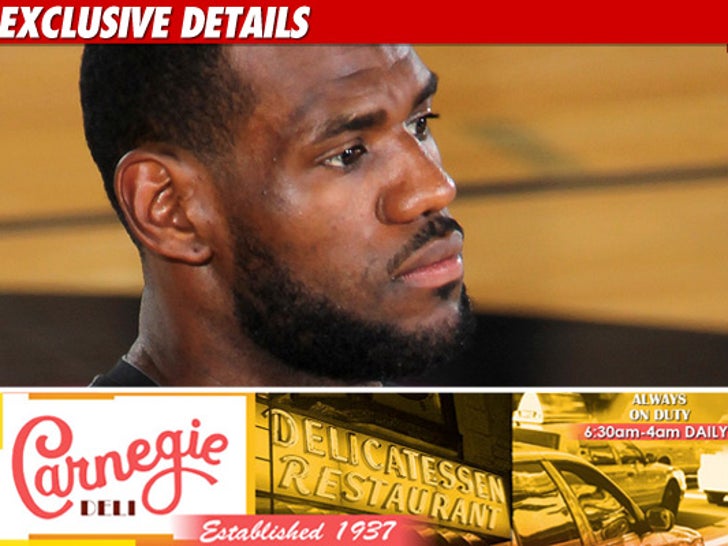 LeBron James couldn't have possibly predicted just how much he'd piss off New Yorkers last night -- because now he's facing backlash from the most powerful Jewish deli ever.
The world-famous Carnegie Deli -- home of the best rice pudding on Earth -- is sticking it to LeBron the best way it can ... by discontinuing a sandwich it named after the guy.
See, a few weeks ago ... when LeBron was toying with the emotions of New Yorkers by pretending to be interested in the Knicks, the deli created a mega-sandwich in his honor ... a foot-high turkey, pastrami, corned beef, brisket, American cheese, lettuce, tomato spectacle stacked on rye bread.

But now that LeBron dissed the Big Apple ... the deli is dumping the sando.
FYI -- the sandwich sold for $19.95 -- but some things money can't buy ... like loyalty.