'Brotherhood' Star's Face Broken in Brutal Beatdown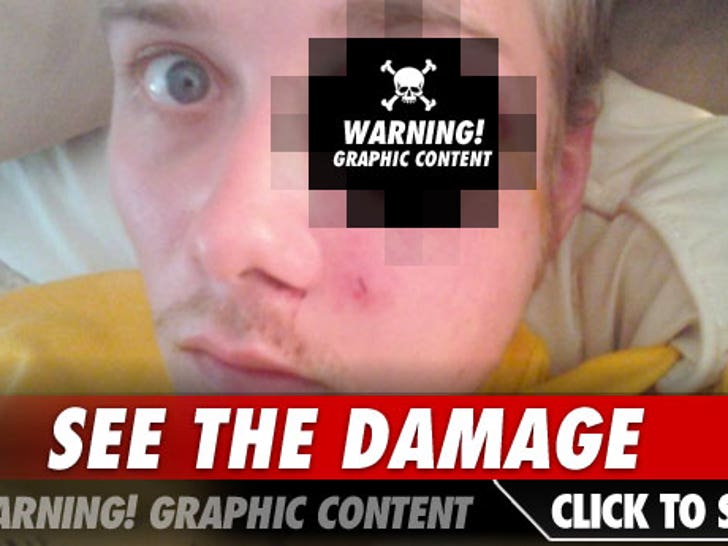 You may not recognize actor Lou Taylor Pucci now -- but you'll definitely remember his face after this ... because TMZ has obtained a photo of Pucci after he was knocked out cold last weekend ... and broke five bones his face.
Pucci's father tells TMZ the actor -- who's had roles in movies like "Fast Food Nation," "Fanboys" and "Brotherhood" -- was the victim of a random act of violence on July 3 outside of his friend's house in Belmar, NJ.
We're told four unknown men were walking past Pucci when one of them suddenly attacked him -- knocking him out cold and breaking five bones in his face.
We're told the mystery assailant took off on foot and was never captured -- and Pucci has since had a titanium plate put in his face.