Oksana's Dentist Offered Her Shelter from Mel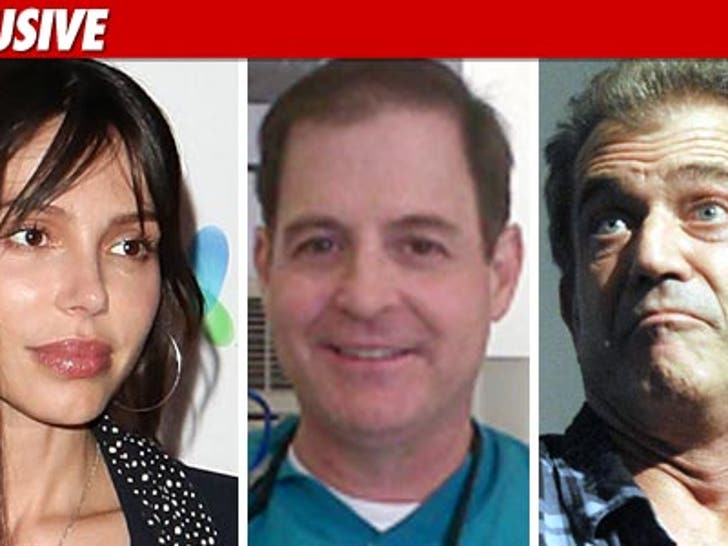 TMZ has learned ... the dentist who treated Oksana Grigorieva the day after the explosive January 6 blowup with Mel Gibson wrote a sworn declaration in which he says Oksana not only told him Mel had hit her ... but he was so concerned for her safety he offered to let her stay at his home.
TMZ broke the story ... Dr. Ross Shelden will be a critical witness if criminal charges are filed against Gibson. Oksana's lawyers asked Dr. Shelden last month to write a declaration detailing information he had about the incident and aftermath.
TMZ has learned what's in Dr. Shelden's declaration. Dr. Shelden says he has known Oksana for 12 years. According to the declaration, Oksana came in the day after the incident and told him Mel had hit her, but she was not more specific. The doctor says in his declaration he saw evidence of "blunt force trauma" as well as physical damage.
Something significant -- in the declaration, Dr. Shelden says Oksana's teeth were not damaged ... just her veneers. He says one veneer was knocked completely out and the other was broken in half.
The doctor wanted to take pictures of Oksana's mouth, but not to create a record for authorities -- he wanted them for his lab for the purpose of repairing the damage.
The doctor says Oksana did not want the pictures taken, and had expressly said she wanted to protect Mel. But Dr. Shelden persisted and got the photos, although he says Oksana was so reluctant she would not look into the camera.
Sources say Dr. Shelden says before Oksana even met Mel ... she had talked about how much she wanted to get married and have a baby.