Ex-Kobe Bryant Foe Strikes (Lakers) Gold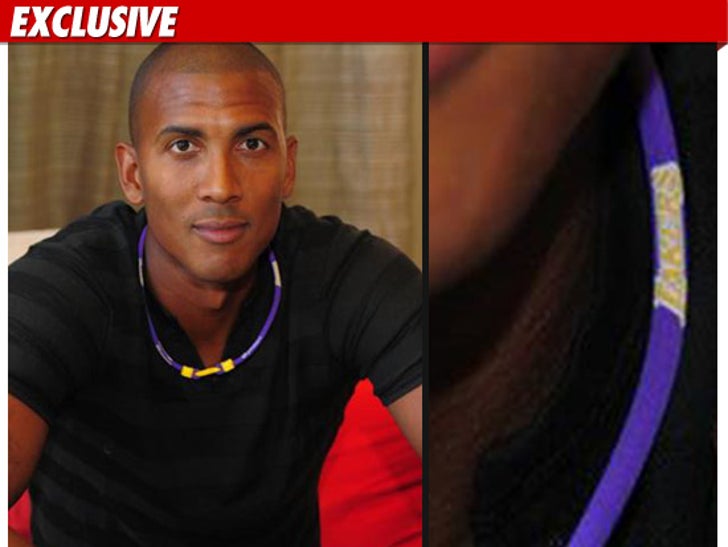 Kobe Bryant must be working some serious mojo on free agent Raja Bell -- because the shooting guard popped up in Lakerland today sporting the purple and gold!
Raja hasn't signed with the champs yet, but he comfortably posed for pics while wearing a Lakers necklace at a pre-ESPY event held today by Gifting Services -- and Kobe is reportedly courting him for next season.
Raja famously clotheslined Kobe during the 2006 NBA Playoffs. Looks like Kobe and the Lakers might have Raja by the neck now.
UPDATE 7:35PM PDT: ESPN is reporting that Raja's joining the Utah Jazz. Maybe the photo was a well-timed negotiating ploy?