Devon James' Alleged Baby Daddy: I Didn't Give DNA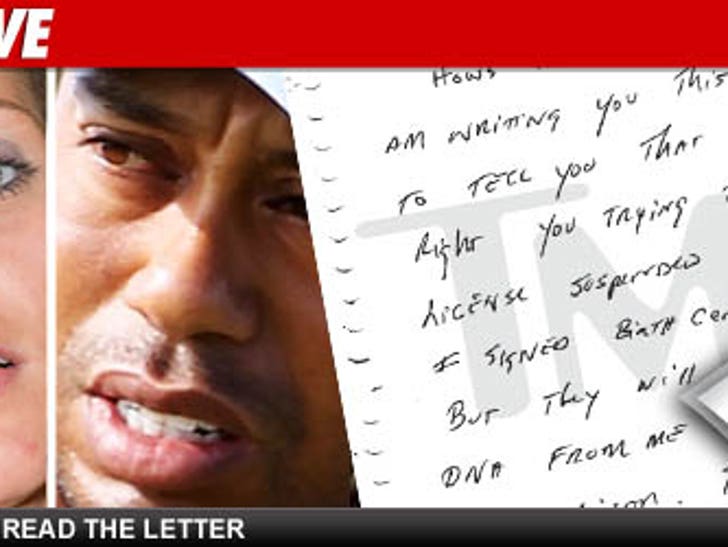 Tiger Woods says Devon James' paternity claim against him should be dropped because another guy was already determined to be the father -- but that other guy says he never even took a DNA test.
As we previously reported, documents filed back in 2002 show there is a 99.9% chance that Pele Watkins is the father of James' 9-year-old son.
But in a letter dated August 1, 2009 -- and obtained by TMZ -- Watkins, writing from prison, tells James he never took a DNA test. At one point he wrote, "They will never get DNA from me."
He closes the letter, "I never took a DNA test but tell your mom I will fight her for messing wit [sic] me in jail."