TV Chef Survives Violent Head-On Collision
TV Chef
Survives Violent Head-On Collision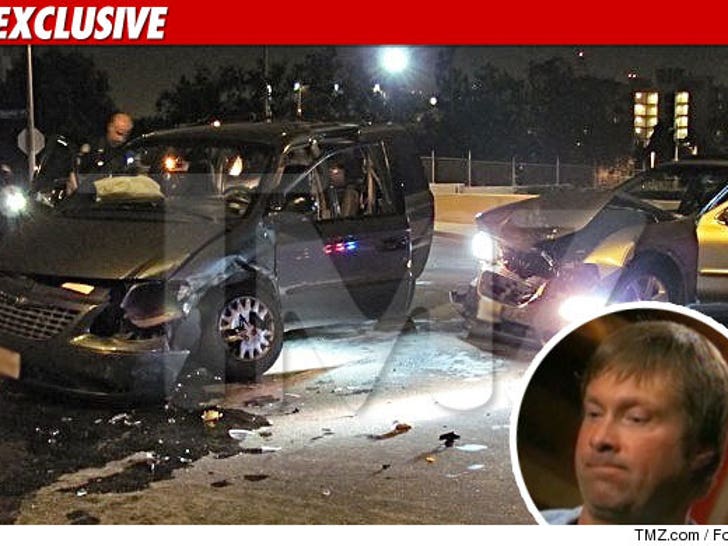 A TV chef who barely survived Gordon Ramsay's kitchen is once again lucky to be alive ... after he was involved in a nasty hit-and-run crash that left the cook seriously banged up.
TMZ spoke with Chris Spradley -- one of the culinary competitors on Ramsay's upcoming show "MasterChef" -- who tells us dude was driving home from the House of Blues on the Sunset Strip last week when some dumbass in a minivan blew a stop sign ... and the two vehicles collided.
Spradley -- creator of a beer cheese soup that Chef Ramsay considers "the most disgusting f**king soup I've ever tasted in my life" -- suffered injuries to his ribs and ankle ... but nothing life threatening.
Law enforcement sources tell us the four passengers in the other vehicle were all intoxicated -- and they claim the driver of the van fled the scene. So far, no arrests have been made.