JaMarcus Russell Pleads Not Guilty in 'Sizzurp' Case
JaMarcus Russell
Pleads Not Guilty
in 'Sizzurp' Case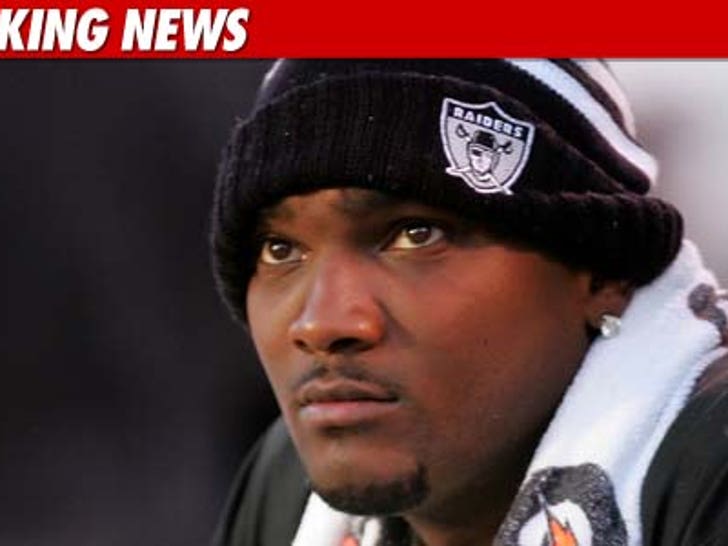 Former #1 overall NFL draft pick JaMarcus Russell just appeared in an Alabama courtroom this morning where the 6'6" quarterback plead not guilty to illegally possessing codeine syrup ... aka sizzurp.
Russell -- who was recently cut by the Oakland Raiders for being terrible -- dressed for the occasion in a black on black suit that featured his initials -- and some fancy design -- embroidered into the breast.
As we previously reported, JaMarcus was arrested on July 5 after an undercover narcotics team searched his home.
He's due back in court in August.