'Apprentice' Star to Uchitel: Beg Trump to Take U Back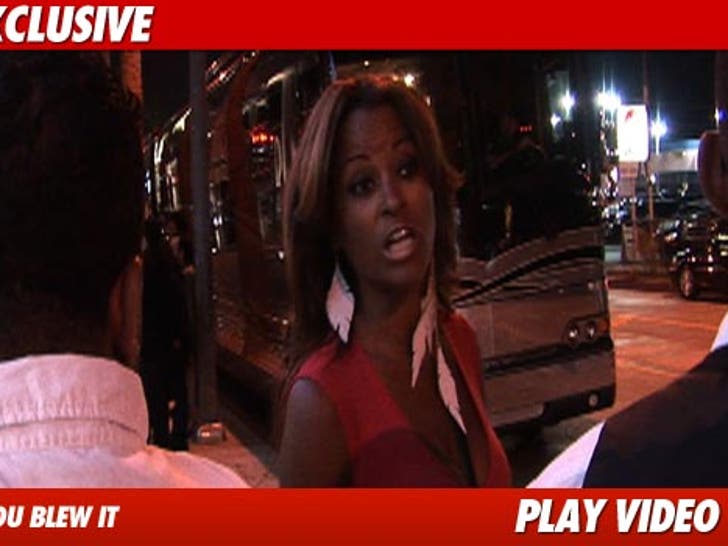 Rachel Uchitel may still have a chance to redeem herself with Donald Trump after screwing herself out of a job -- but according to one savvy "Celebrity Apprentice" alum ... she'll have to get on her knees and beg first.
TMZ spoke with Claudia Jordan on her way out of Rihanna's blowout after party at Drai's in Hollywood last night ... and she was pretty blunt about Uchitel's decision to join "Celebrity Rehab" over "Apprentice" -- telling us, Rachel "messed up."
But all's not lost -- in Claudia's opinion, Rachel can still "call up Donald and beg him to hire you."
The key word there is "beg."