Jen's Alleged Stalker -- Shawn Johnson Connection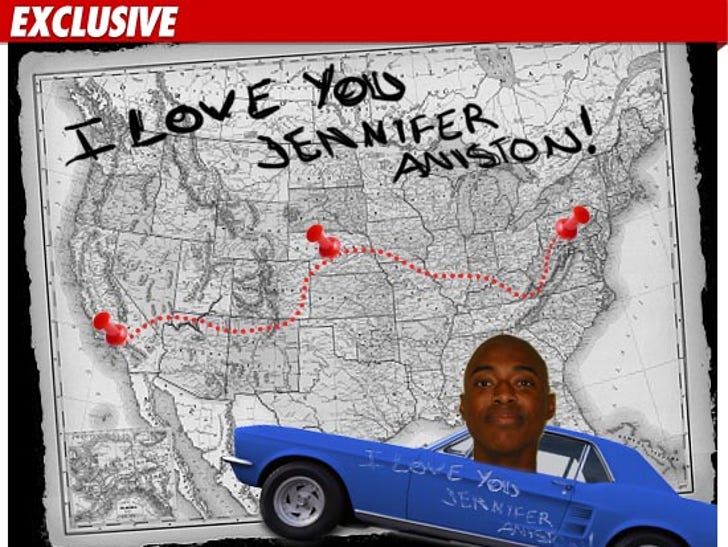 TMZ has learned there's an eerie similarity between Jennifer Aniston's alleged stalker and Shawn Johnson's convicted stalker -- both guys had run-ins with police during cross-country treks to California ... and both were sent on their merry way.
As we first reported, Jen's alleged stalker Jason Peyton drove from Pennsylvania to California last month to allegedly hunt her down.
According to the Nebraska State Patrol, Peyton's car broke down on June 26, and a state trooper pulled over to assist him. The NSP says the trooper ran Peyton's plates and found there was a missing person's report out for him -- but the trooper let the 24-year-old go because he was of legal age and hadn't broken any laws.
What the trooper didn't know was that Peyton's parents filed the report because they feared he was going after Aniston.
Last year Shawn Johnson's stalker Robert O'Ryan was pulled over by Alabama cops while driving to California to find Shawn. O'Ryan -- who rambled during the stop about marrying Shawn -- was only ticketed for minor offenses and let go ... because cops had no legal reason to arrest him.
O'Ryan was found guilty last month of felony stalking and deemed mentally insane -- while Peyton is currently under a 5150 psychiatric hold.