NCAA Probes Party with 2009 Heisman Winner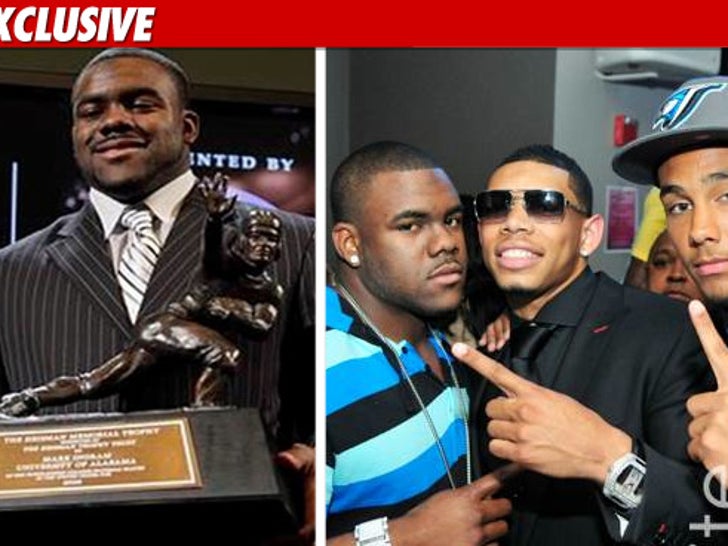 TMZ has learned the NCAA wants to talk to Alabama's Heisman Trophy winner Mark Ingram about a lavish party he attended in Washington, DC -- and whether any NCAA rules were broken.
A source with knowledge of the inquiry says Ingram attended the party on May 12th at District nightclub. Ingram was photographed (left) at the celebration for college stars who had just been drafted by NFL teams -- including Florida's Joe Haden (center).
Ingram is a returning junior this year and we're told the NCAA wants to know if agents paid for anything involved with his DC trip -- which could be a violation of NCAA rules.
The University of Alabama says Ingram is on the up and up. The Compliance Department tells us, "Mark asked if he could visit Joe Haden at his home in Baltimore. We checked with the NCAA and they approved this trip as long as Mark provided receipts for his expenses."
It's unclear whether those receipts were submitted, but clearly the NCAA has unanswered questions.
Ingram, by the way, was a total badass last season -- leading the Crimson Tide to the National Championship and winning the Heisman.