Troy Aikman Clowns Ex-Coach Over Penis Pills
Troy Aikman
Clowns Ex-Coach Over Penis Pills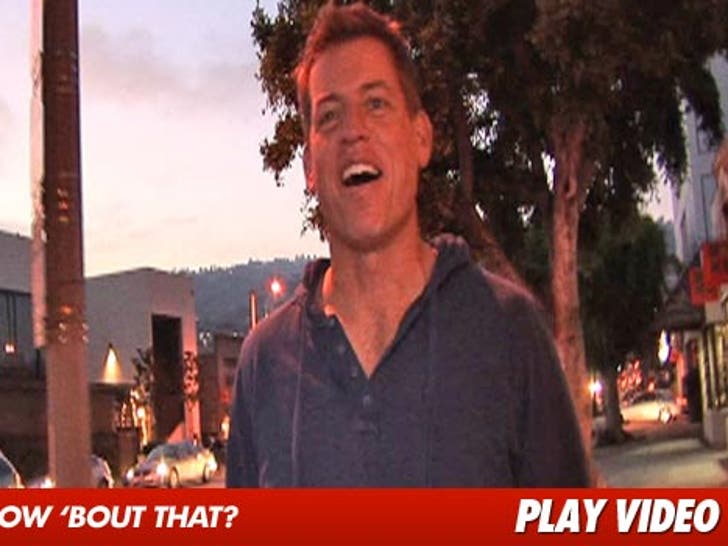 Troy Aikman isn't disappointed that his old NFL coach Jimmy Johnson is now a pitchman for a "male enhancement" product ... he's just bummed that Jimmy hasn't hooked him up with a free sample!
The Dallas Cowboys legend was leaving STK in L.A. last night when we asked him about Johnson -- who's currently in Nicaragua to compete on the next season of "Survivor."
Besides some friendly smack talk -- Troy also weighed in on everything from Kim K's effect on his former team ... to the Madden Curse ... and even chicken wings.