LinsAid -- Lohan's Pals to Stage Jail Protest Today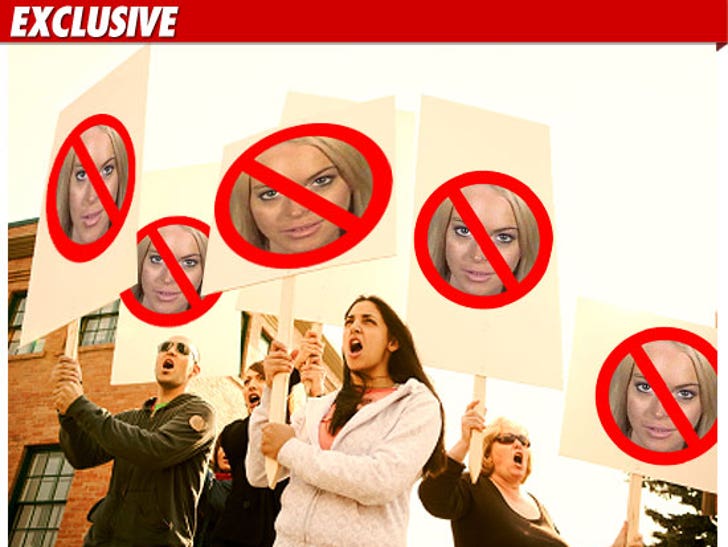 Lindsay Lohan's closest friends think the actress has already served more than enough time behind bars -- and now they're planning a rally at LiLo's jail in an effort to get her out early.
It's all going down this afternoon outside Lynwood Correctional Facility -- where Lindsay's locked up -- and we're told most of her close buds plan to attend.
According to our sources, LiLo's pals are also pushing to get Lindsay some breathing room between the clink and rehab. As we previously reported, Lindsay's pretty upset that she might be forced to begin her mandatory 90-day rehab stint right after she's released from the slammer.
We're told it's an open event -- we'll see how many people Lindsay really does have in her corner.