Kate Major Unleashes Lawyer Over Topless Pics
Kate Major Unleashes Lawyer
Over Topless Pics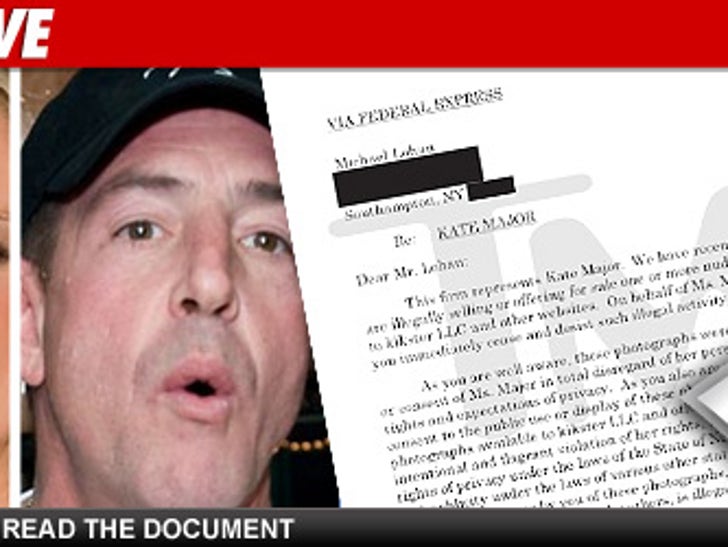 TMZ obtained a copy of the non-love letter Kate Major just fired off to her ex-fiance Michael Lohan -- and it's all over those topless pics of her on the Internet.
It's a cease and desist letter to Lohan which reads, "We have recently become aware that you are illegally selling or offering for sale one or more nude photographs of Ms. Major to kikster LLC and other websites."
The letter states that the photos were taken without Kate's knowledge and that she did not consent to them going public. Kate and her attorney are demanding that Michael stop pitching the pics.
A similar letter was sent to kikster.com demanding that it take down the photos.
For his part, Michael has denied selling the photos and insists they were stolen.