Troy Aikman -- I'm Doing 'Dancing with the Stars'
Troy Aikman
I'm Doing
'Dancing with the Stars'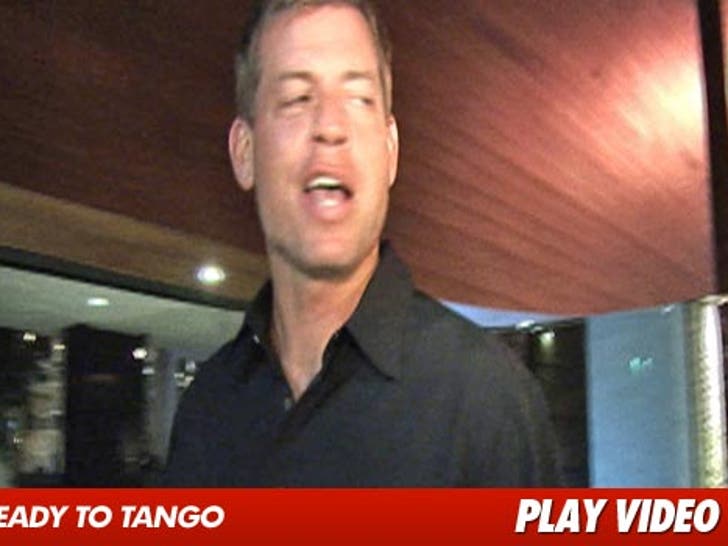 Following in the rhinestone capezios of his former Dallas Cowboys teammate Emmitt Smith -- legendary QB Troy Aikman told us last night that he's officially on board for the next season of "Dancing with the Stars."
Troy was leaving Red O restaurant in L.A. when he broke the news.
It's pretty unusual for a celeb to spill the beans before ABC makes its official announcement ... so if he was being serious, there might be some hell to pay down the line.
Calls to ABC have not yet been returned.
UPDATE: Apparently, Troy was kidding ... and posted the following message on his Twitter page -- "I will not be on DWTS ... interferes with American Idol auditions."