'Inception' Star -- 31 Stitches after Bloody Bike Wreck
'Inception' Star
31 Stitches after Bloody Bike Wreck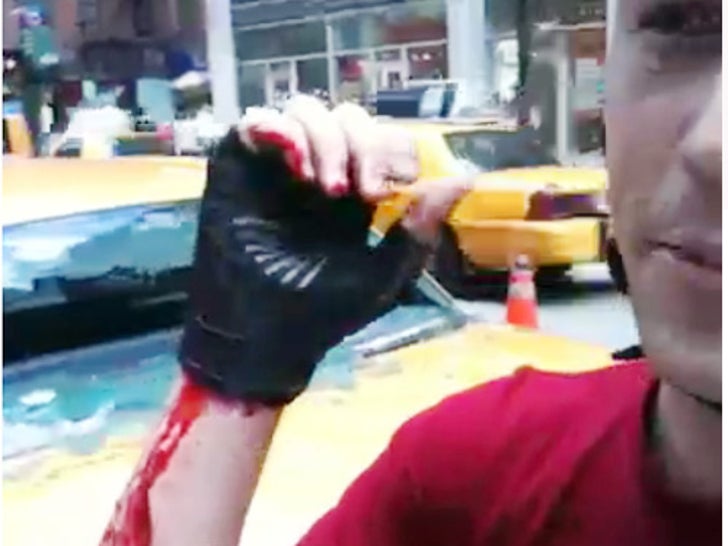 "Inception" star Joseph Gordon-Levitt was involved in a glass-shattering, arm-shredding bicycle wreck while filming a movie this weekend ... but despite the blood pouring out of his body, dude still thought it was "f**king cool."
Levitt -- who ended up getting 31 stitches in his arm -- posted
on Sunday ... shot moments after he slammed his bike into the back of a taxi cab while filming a movie called "Premium Rush" in New York.
Levitt also wrote about the crash on his website, saying, "Busted through the rear window of a cab. Luckily got my elbows up. Coulda been way worse. No, but it was my fault, I was going too fast."