Batista's MMA Training -- Extremely Hands On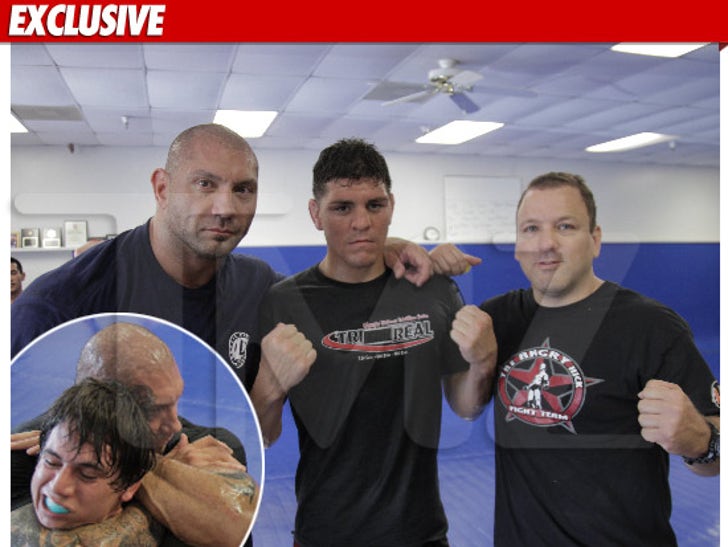 TMZ has obtained the first action photos of former WWE superstar Batista doing some full-contact sparring ... in preparation for his transition into the world of Mixed Martial Arts.
Batista has been in San Francisco training with MMA legend Cesar Gracie -- and sources close to the fighter tell us Batista is moving significantly closer to finalizing his contract to finally get in the ring by "early next year."
As we previously reported, Batista is trying to work out a deal with Strikeforce and there are rumblings that he could fight his former WWE foe Bobby Lashley.
In between sparring sessions -- Batista has been doing some hardcore campaigning to raise awareness for the Ovarian Cancer Research Fund ... click the video player for more information.