UFC Fighter Chael Sonnen -- I Avoid Street Fights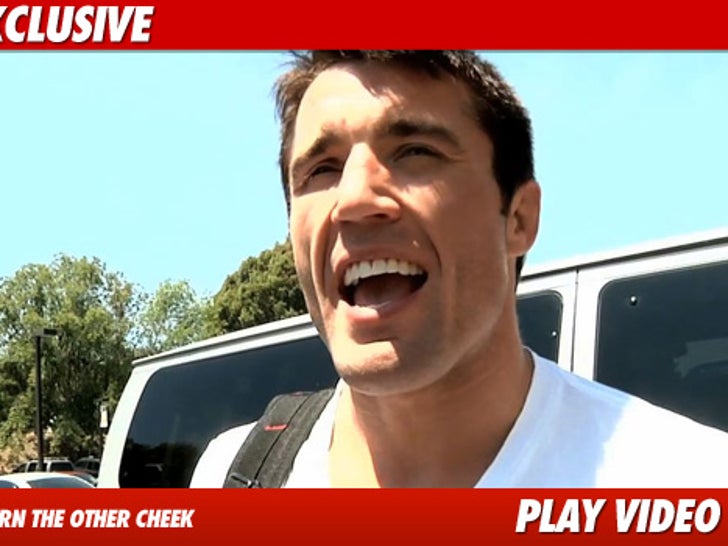 He's a bona fide bad ass in the ring -- but out on the streets, UFC brawler Chael Sonnen claims he refuses to get it on ... even when some wannabe tough guy tries to provoke him into violence.
Sonnen -- who's fighting Anderson "The Spider" Silva tonight -- tells us people have been "unsuccessful" in baiting him into street fights in the past ... insisting that he "turns the other cheek" ... a different approach than the one recently taken by ex-UFC star Roger Huerta.
We also asked Chael if his hands were registered as lethal weapons ... to which he replied, "No they're not ... but they probably should be."