Fantasia: I Am 'Not Responsible' For Divorce
Fantasia:
I Am 'Not Responsible'
For Divorce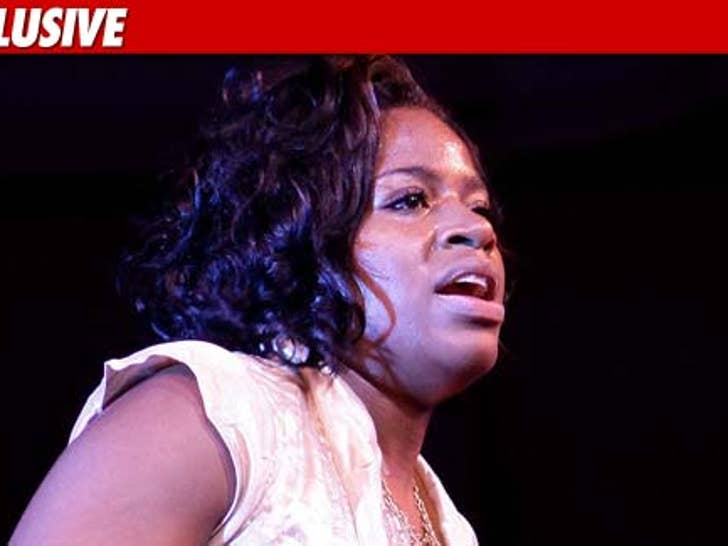 Fantasia Barrino says she is "not responsible" for breaking up a marriage ... despite allegations from a North Carolina woman named Paula Cook who claims Fantasia made sex tapes with her husband.
Fantasia's manager, Brian Dickens, just released a statement saying the former "American Idol" champ is "certain that she is not responsible for the deterioration of the Cook's marriage."
The statement goes on to say, "Fantasia will weather this storm with the dignity and grace that she has exemplified throughout a life in which she has repeatedly overcome obstacles and challenges. Fantasia's faith in God, herself and family remain as strong as ever."
As we previously reported, Paula Cook just filed for divorce from her husband Antwaun. In the court docs, Paula accused the guy of having a "covert adulterous affair" with Barrino ... and believes they "recorded their illicit activity."
UPDATE: Fantasia's lawyer, Gena Morris, is officially on the attack -- telling TMZ, "Mrs. Cook gratuitously included claims about Fantasia to sensationalize that litigation and to insure that her tale would be picked up by tabloids."
Morris added, "The fact that she would seek such publicity in a case involving her children is particularly disgraceful."