Michael Jackson -- Resurrected by Cali Swag District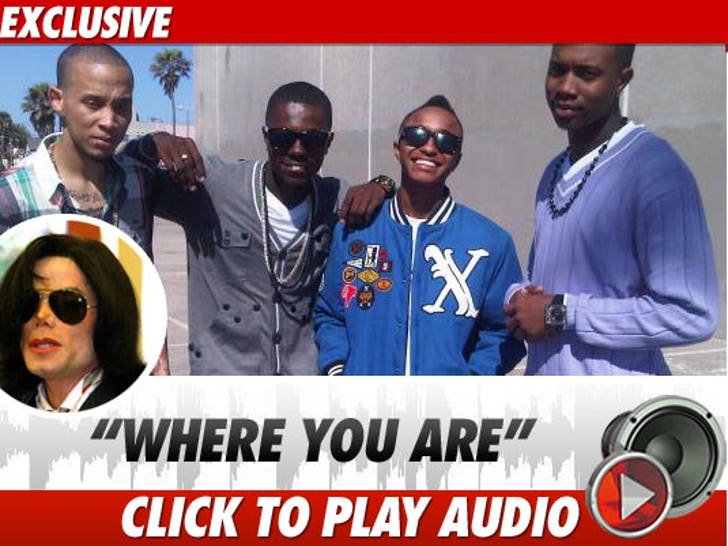 Cali Swag District -- the rap group behind the mega-hit song "Teach Me How to Dougie" -- has recruited an ultra-special guest star to sing on their new single ... the one and only Michael Jackson.
CSD tells TMZ they went through all the proper steps to obtain clearance to sample MJ's 1972 hit "I Wanna Be Where You Are" ... for their new song, "Where You Are."
In fact, CSD is debuting the song right here on TMZ -- click here to check it out.
FYI -- Cali Swag District will be in the office for TMZ Live today at 1:30 PM PST ... so make sure to come back and check it out!