Chyna -- Bugging Out Over Nasty Insect Bite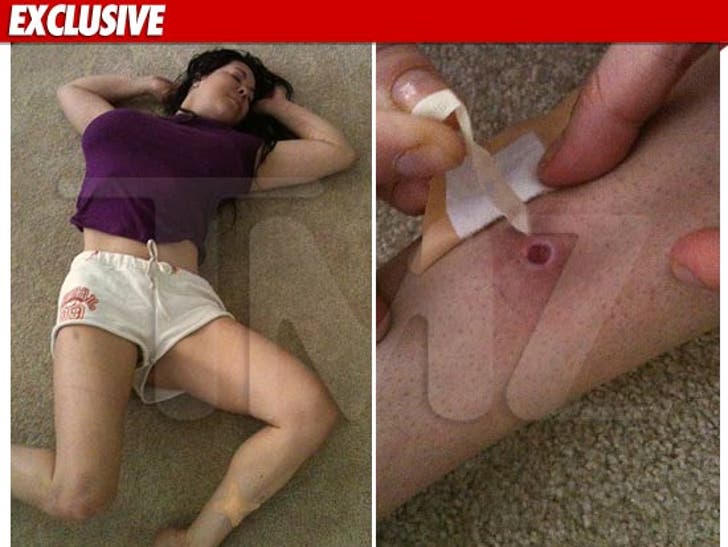 Another disgusting story about a bug bite -- this time the victim is former WWE star Chyna ... who claims a poisonous spider chomped on her leg, causing so much swelling ... that her doc sent her to the hospital.
Problem is -- Chyna didn't go to the ER because she claims, "It would have cost too much." So, according to her, she played doctor instead ... and operated on herself with a Swiss Army knife.
Chyna says she used the knife to essentially dig out the swollen golf ball sized lump that had formed in her leg ... leaving a pretty nasty, bloody crater. She then doused the wound in hydrogen peroxide and Neosporin ... but Chyna tells us she's in so much pain, she "can barely walk."
No word on what kind of spider is responsible for the carnage -- all Chyna knows is that the culprit attacked her while she was changing a toilet in her L.A. home sometime last month.