Joe Francis -- Steve Wynn Gave Me a Gambling Discount
Joe Francis --
Wynn Gave Me a
Gambling Discount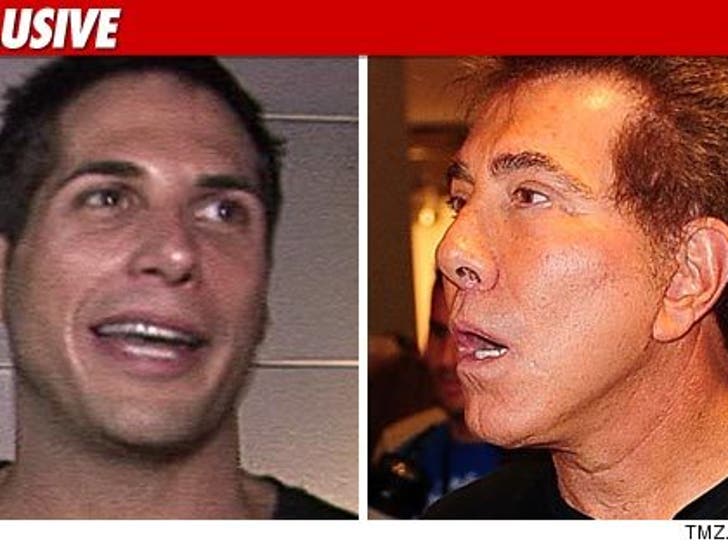 Joe Francis just fired a new shot at Steve Wynn in their nasty battle over Joe's gambling debt -- and according to the countersuit ... Steve actually owes Joe a discount on the debt!
Here's the deal: Wynn sued Joe for $2 million in unpaid gambling debts last year and won. Joe hasn't paid up yet (he's appealing) ... but just this week Joe filed a countersuit claiming the only reason he gambled at Wynn Las Vegas is because the casino offered him a bargain on his losses.
The suit is a pretty fascinating look into the world of "high-rollers." In the docs, Francis claims that casinos regularly give big-time gamblers comps including private planes, accommodations, and food and beverage. But the suit also states that casinos provide discounts -- anywhere from 10% to 30% -- off debts for the biggest spenders.
The suit claims the "Girls Gone Wild" honcho had such a discount deal with Wynn Las Vegas that began in 2007, and was arranged with Larry Altschul, executive vice president of player development for the casino.
According to the suit, Altschul rescinded the discount in 2008 because the casino claimed that Francis hadn't paid his debts on time. At that time Francis was more than $2 million in the hole -- and in the suit Francis claims the casino never told him there was a time constraint on the discount deal.
Bottom line ... Joe acknowledges he lost a ton o' cash at the Wynn, but thinks his tab should be discounted by the agreed upon amount.