Jennifer Lopez -- 'American Idol' Deal Imminent
Jennifer Lopez
'American Idol' Deal
Imminent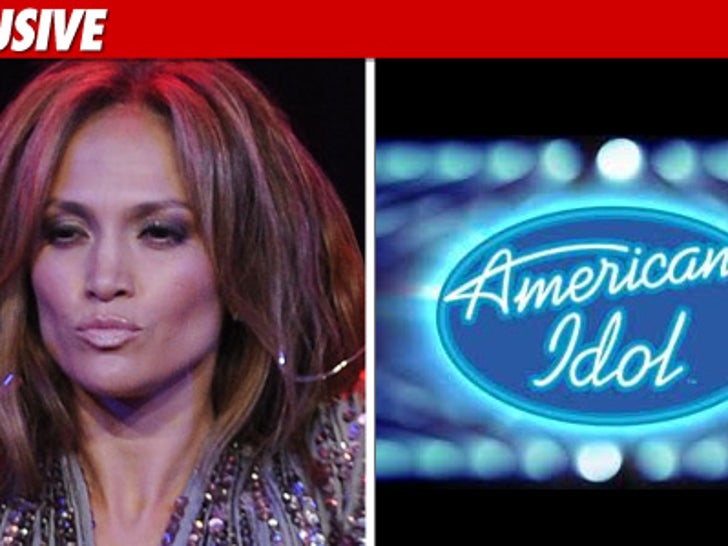 Jennifer Lopez is in the final stages of negotiations with "American Idol" -- and we're told it's all but a done deal and Jennifer will be the last critical link in the chain.
Sources connected to the negotiations tell TMZ ... contrary to some news reports ... there has been no drama and no diva demands. As one source puts it, "It's been typical negotiating."
We're told ... absent a last-minute snag (which is highly unlikely) ... the deal could be inked as early as next week.
"Idol" sources say producers believe Jennifer is the key to re-energizing the show.