'American Idol' Judges -- Dangerous Strangers
'American Idol' Judges
Dangerous Strangers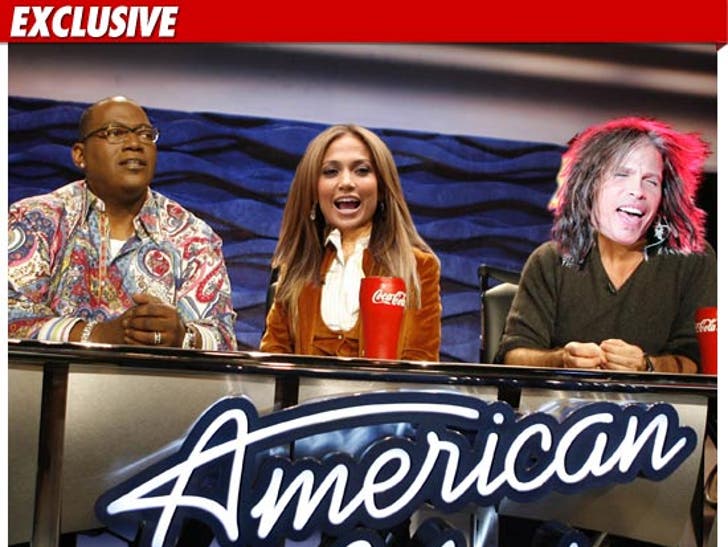 Our "A.I." spies tell us producers have never put Lopez, Tyler and Randy Jackson in the same room to see if they have the right chemistry. As one source put it, "It's ridiculous not to road test these people before committing ... it's insane."
We're told before choosing Simon Cowell, Paula Abdul and Randy Jackson, Exec Producer Nigel Lythgoe organized dinners with the three prospective judges, to see how they meshed. We're told Nigel even had Simon and Randy go to a few strip clubs together ... to see how they got along.
FOX, we're told, was adamantly opposed to Paula because the Network felt she was "washed up," but Nigel convinced the execs it was all about the "magic" between the three.
Turns out ... there's still time. High level sources tell us the deals with Lopez and Tyler still haven't been signed, and auditions with the judges are just a month away.