Joe Montana Tears Holes in 'Rudy'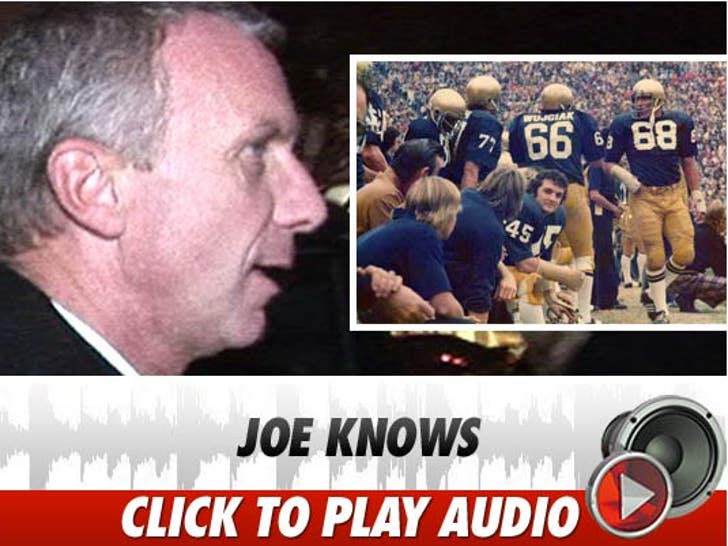 Joe Montana has some issues with the way his former college team was portrayed in "Rudy" -- because the former Notre Dame superstar just insinuated Rudy Ruettiger was more of a joke than an inspiration.
Montana -- who played on the 1975 Fighting Irish squad with Ruettiger -- appeared on DirecTV's Dan Patrick Show this morning and said of the flick, "It's a movie remember ... not all that's true."
After a dismissive sigh, Montana undermined some of the main storylines in the movie saying, "The crowd wasn't chanting … nobody threw in their jerseys."
Montana acknowledged that the real Rudy did play in the final home game ... and did get a sack -- but stated that when the players carried Rudy off the field, they were "kinda playin' around ... I won't say as a joke, but playing around."
Joe finished, "He worked his butt off to get where he was ... but not any harder than anybody else."