Susan Boyle Sings 'Perfect Day'
Susan Boyle
Sings 'Perfect Day'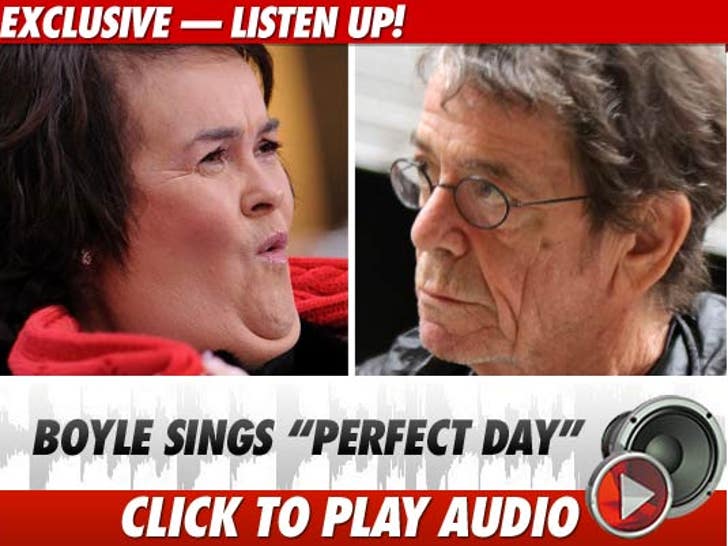 TMZ has obtained audio of Susan Boyle singing "Perfect Day" -- the song that drove her to tears after being told she couldn't sing it on "America's Got Talent."
We broke the story ... Lou Reed -- who wrote and sang the song -- is not a fan of Boyle's and would not give her permission to sing it. Although Reed's reps have reportedly denied he withheld permission, we have posted an internal email between Boyle's manager and producers of the TV show that says otherwise.
We just got this statement from Simon Cowell, creator and Executive Producer of "America's Got Talent," who says if Reed did turn thumbs down it's "petty -- so pathetic."
Cowell adds, "Loads of people have covered this song ... Well Lou, if you're listening to this, do we have permission, yes or no, to put the song on 'America's Got Talent' next week? Personal request from me."