Medical Board Investigates Lindsay Lohan's Doctors
Medical Board
Investigates Lindsay Lohan's Doctors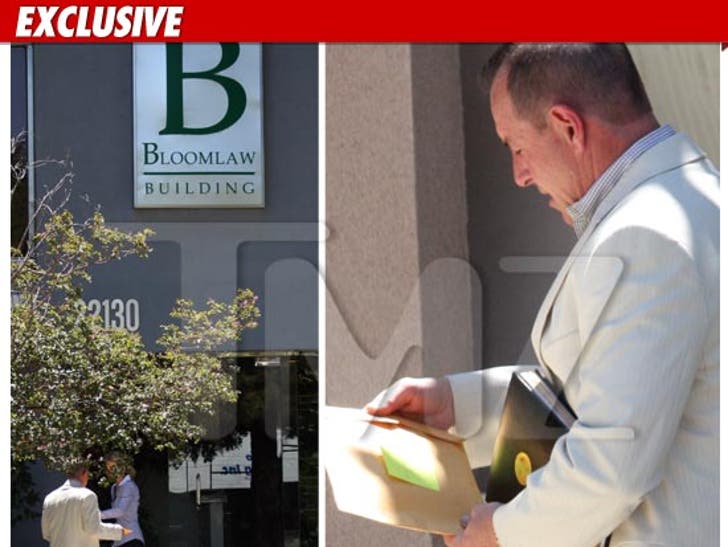 TMZ has learned ... the Medical Board of California is investigating doctors who prescribed a variety of medications to Lindsay Lohan.
TMZ obtained these photos of investigators for the Medical Board at the law offices of Michael Lohan's lawyer, Lisa Bloom. The photos, which were taken on Sept. 2, show Michael, Bloom and investigators.
Bloom sent a letter to the California Attorney General back in July, asking for an investigation into "the unscrupulous doctors [who] overprescribe medications ..."
We're told the A.G. referred the matter to the Medical Board, which launched an investigation.
As TMZ first reported, prior to entering UCLA, Lindsay had various prescriptions, including Dilaudid, Adderall, Nexium, Zoloft, Trazodone and Ambien.
As we've told you ... UCLA determined Lindsay had been misdiagnosed with Attention Deficit Hyperactivity Disorder (ADHD) and prescribed meds she should not have taken.
Bloom confirms with TMZ, "The Medical Board is investigating and Michael and I are cooperating with them."