Michael Richards Pap Confrontation -- The Pics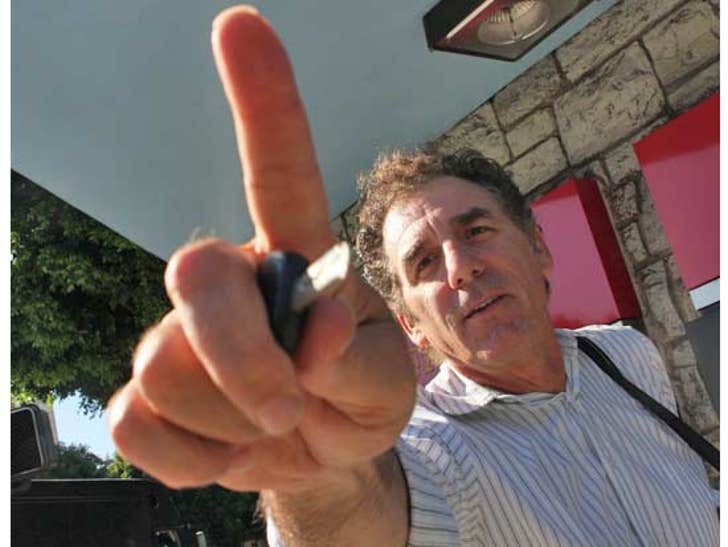 The paparazzo who claims Michael Richards kicked his ass during a violent confrontation last month has finally released the pics from the incident ... and the photos seem to tell a very different story.
As we first reported, a photog named Brendon O'Neal (not employed by TMZ) is suing Richards -- claiming the "Seinfeld" actor approached him on an L.A. street on August 25 in a "menacing manner ... with closed fists" -- then proceeded to beat the crap out of him.
But in the pics, Richards appears to be cracking a smile -- definitely non-menacing -- and the only reason his fist could even be considered "closed" ... is because he's clutching his keys.
Obviously, we don't know what happened in between the shots -- but the photog claims he suffered "great mental, physical, and nervous pain" during the alleged altercation.
Calls to Michael's reps have not been returned -- but we're assuming he's gonna deny any wrongdoing.