The Situation -- He Shore Found a Nice Apartment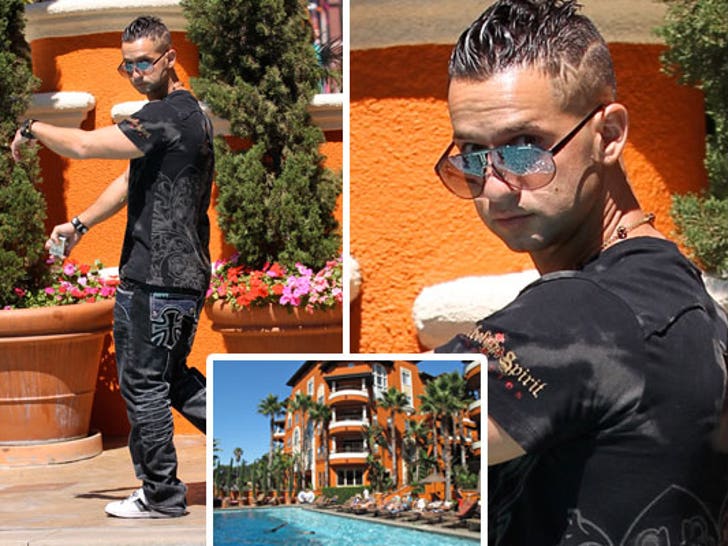 When The Situation decided to go apartment hunting in Los Angeles, he picked out a place with the most guido-sounding name he could find -- The Palazzo. Ay-oh!
But in all seriousness ... The Palazzo is a giant, swanky apartment community the size of a small city that happens to be located right near the CBS lot where "Dancing with the Stars" shoots. We're told he had his eyes on a unit that ran more than $5k per month ... but no sweat off his brow -- "DWTS" picks up the tab.
And the best part -- he doesn't have to share a bathroom with Angelina!