Massive Snake Scare at Zsa Zsa Gabor's Mansion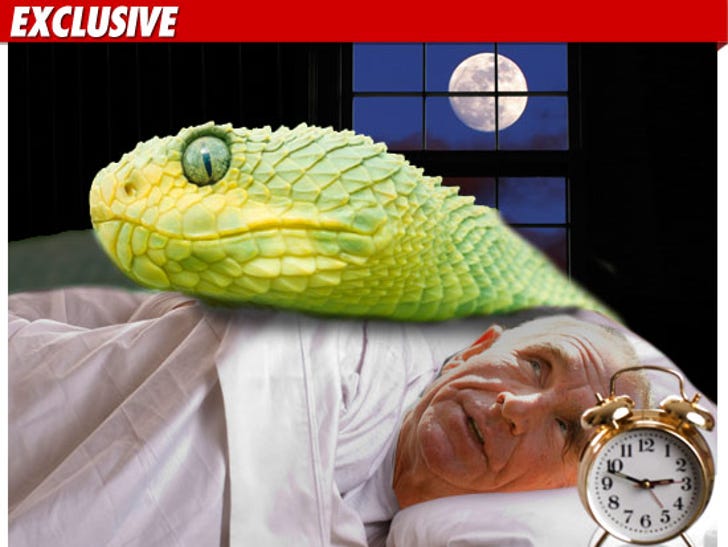 TMZ has learned ... fire trucks raced to Zsa Zsa Gabor's Beverly Hills mansion yesterday after receiving a call about an 8 foot snake hanging from her front gate ... but alas, the creature is still at large!!!!!
Los Angeles City Fire Officials confirm that a unit was dispatched to the residence to handle the snake situation ... but when they arrived, the snake was nowhere to be found.
According to Zsa Zsa's husband -- Prince Von A-Hole -- the snake slithered its way into the bushes ... and the firefighters told him that Animal Control would be better equipped to handle the situation.
After a massive ground search on the property -- the snake was nowhere to be found and Prince is scared out of his mind ... telling us, "I cannot sleep tonight if this beast is around!"
Attempts to contact the snake were unsuccessful.