Cinnabun Toughens Up for Texas -- Too Tough?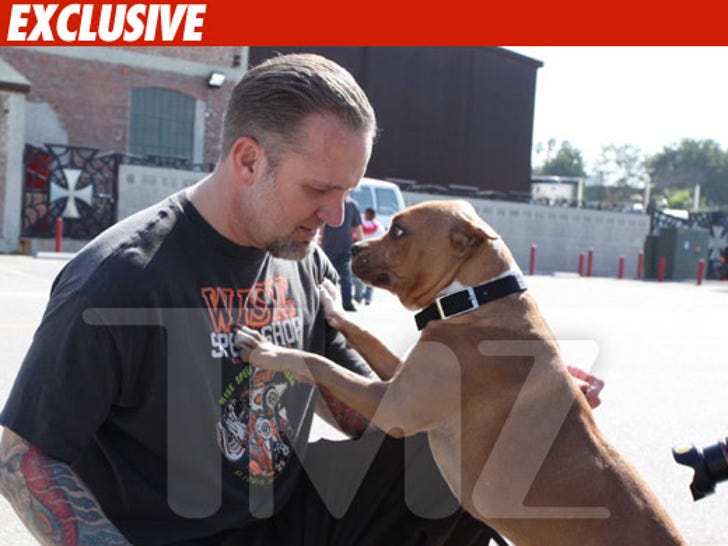 Jesse James' beloved sidekick Cinnabun is getting ready to join Jesse at his new home in Texas ... but first she needs to get strong enough for the big move.
You may remember Cinnabun went through a whole ordeal earlier this year when she went missing -- and returned 23 pounds lighter. Jesse's prized pit bull is working on getting stronger -- pretty clear from the video.
Some dog people will tell you ... this type of "exercise" is SOP for pit bulls -- others say it's inhumane and dangerous.