Bruno Mars Charged with Possession of a Controlled Substance
Bruno Mars
Charged with Cocaine Possession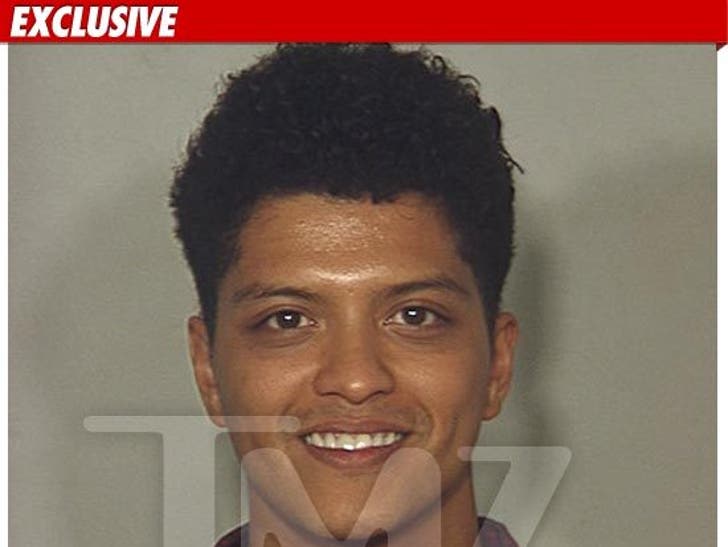 Bruno Mars has officially been charged with one felony count of possession of a controlled substance following his cocaine arrest last month in Las Vegas ... TMZ has learned.
As we previously reported, Mars was arrested at the Hard Rock Hotel & Casino on September 19 -- after a bathroom attendant told hotel security that Mars took a "baggie of white powdery substance" into one of the stalls.
If convicted, Mars could spend up to four years behind bars and faces up to a $5,000 fine ... but since he has a clean record it's unlikely he'll serve jail time.

And speaking of records, a rep for Elektra TMZ, "We congratulate Bruno Mars on his chart topping success, and provide him with our full love and support."