J-E-T-S Braylon Edwards Out of J-A-I-L ... for Now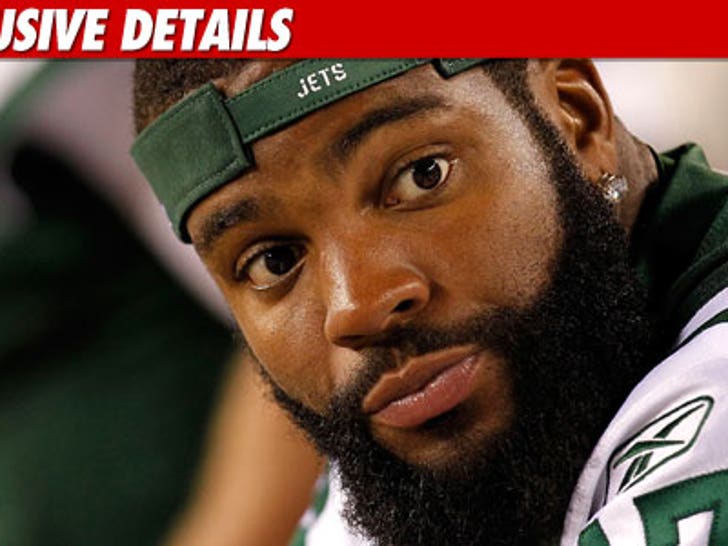 New York Jets wide receiver Braylon Edwards has been released from custody following his DWI bust in NY -- and TMZ has learned his next hurdle could be probation violation.
Here's the problem for Edwards ... he's on probation until next summer for a 2009 Cleveland bar fight in which he pled no contest to aggravated disorderly conduct. Sources at Cleveland Municipal Court tell TMZ a judge is anxiously awaiting a report from the probation department to decide if Braylon is in violation. We're told jail time is a possibility.
As for today's arrest ... Braylon faces two misdemeanor counts of operating a motor vehicle while intoxicated and one misdemeanor count of operating a motor vehicle while impaired. He was released from the Manhattan Criminal Court this afternoon on his own recognizance.
Edwards is due back in court November 9.