Lindsay Lohan -- It's Jewelry Or Jail
Lindsay Lohan
It's Jewelry Or Jail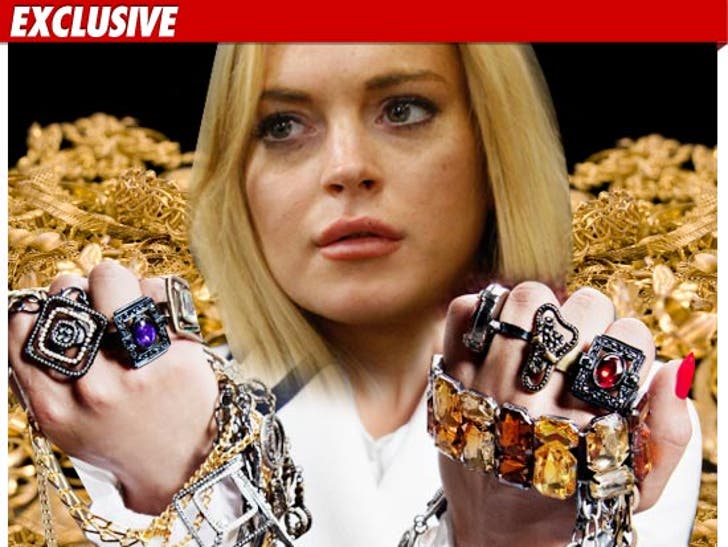 We could know Lindsay Lohan's fate as she walks into court tomorrow ... by the jewelry she is or isn't wearing.
It's very, very possible Judge Elden Fox will schedule a formal probation revocation hearing 30 days from tomorrow. If that happens, Judge Fox could order Lindsay to immediately go to jail and sit there until the formal hearing.
When defendants are remanded into custody they must surrender their jewelry before going to the pokey.
If Lindsay shows up without bling -- something she has never done in her numerous court appearances -- it would definitely be a sign that she sees the handwriting on the wall.
Interesting ... Lindsay posed for pics at a jewelry event yesterday in L.A. A girl can dream.